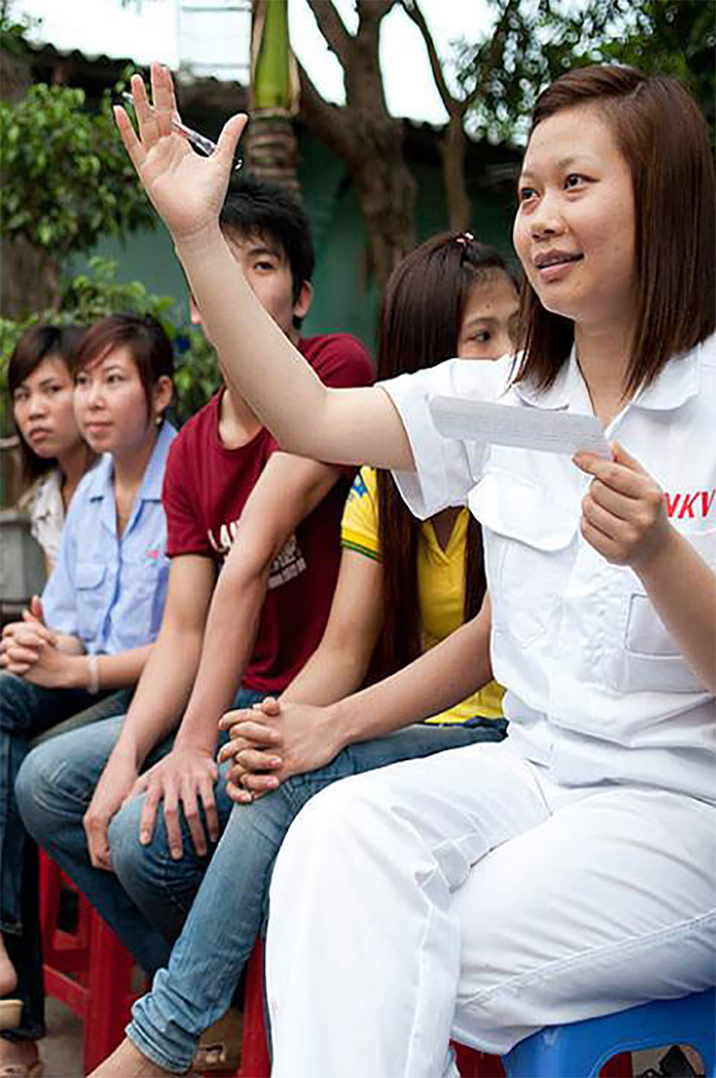 For more information
Phu Nu 
Improving the access to rights for migrants workers in Vietnam
For 20 years, Vietnam has experienced a significant economic growth, especially in industrial zones, at the expense of agricultural development. A lot of people living in the countryside, mostly women, don't have any other choice than going to big cities in order to find a job and provide for their families' needs. Working in big factories most of the time, those women became migrants in their own country because they are not registered with local authorities of the province they work in.
With our local partners, we decided to support migrant women workers in the industrial zones of Vinh Phuc and Hai Duong (around Hanoi). They are a very vulnerable group, and they either lack access to, or know about, their own rights.
From these observations, the Phu Nu project initiates a dialogue between different stakeholders (migrant women workers, unions, landlords, companies, local authorities…), so the migrants can improve their working and living conditions. Women's clubs were created so that women could inform each other about their social and economic rights. Furthermore, local authorities and companies participate in awareness-raising meetings in order to ensure those changes will last.