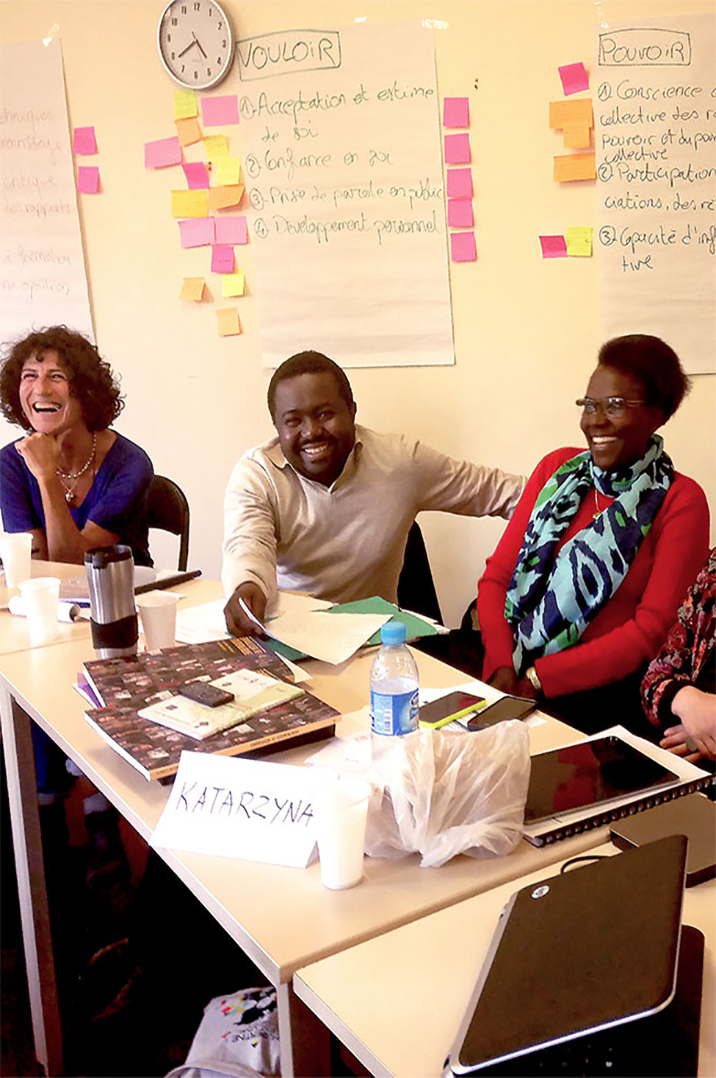 For more information
E'Changeons
Working together to fight discrimination
Many activist organizations based in the Ile-de-France region and working for gender equality support the implementation of efficient actions to reduce inequalities. However, those organizations experience difficulties when it comes to promoting their actions because they don't have the tools to assess their impact and the changes they generate.
For the past ten years, we have contributed to empower our Mediterranean partners in the field of women's socio-economic integration and/or professional equality. Thanks to this experience and partnership, we have developed a 'savoir-faire' in terms of monitoring-evaluation. The aim of the E'Changeons project is to make the tools and methods of analysis we have developed available to the Ile-de-France organizations working on promoting equality.
Besides, E'Changeons project highlights the reciprocity between our Mediterranean and Ile-de-France partners. They indeed work together on an advocacy document, based on their respective field of experience, in order to deconstruct gender stereotypes.