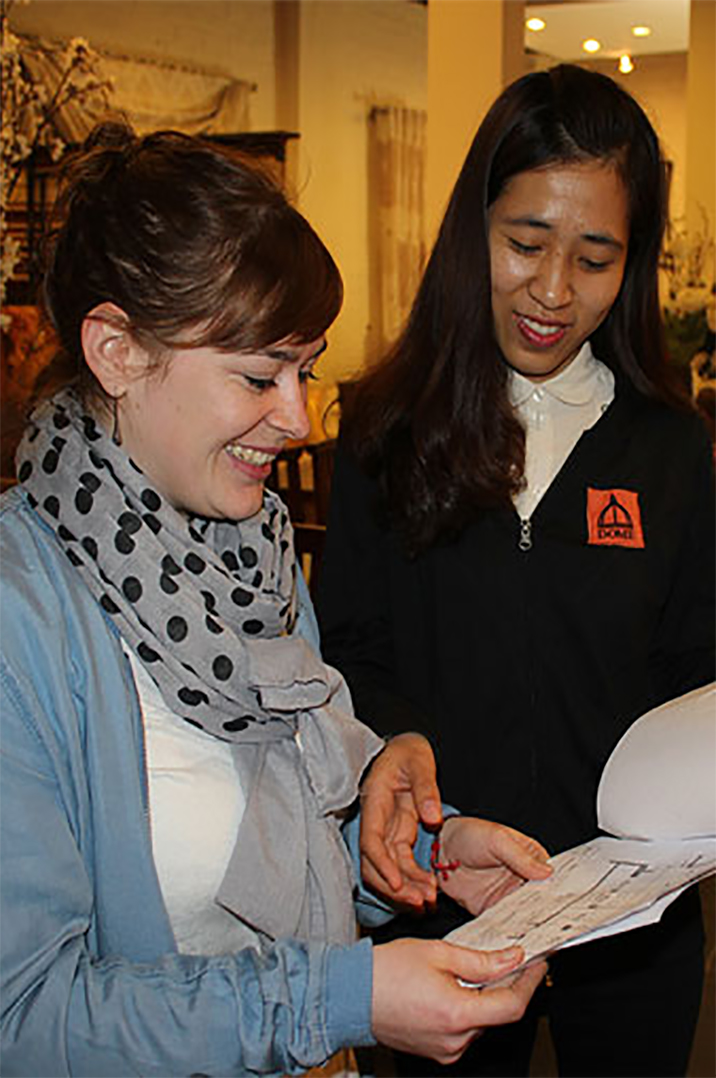 For more information
MOBIL'Hanoi
Promoting his/her savoir-faire thanks to international mobility
Nowadays, finding a job is real challenge, and even more so in some fields. Job hunting is even more complicated for young people without diplomas or with any significant work experience.
In partnership with the Ile-de-France Regional Council, we launched in 2002 the MOBIL'Hanoï program. It gives job applicants from the Ile-de-France region the opportunity to complete a 6 month placement within a Vietnamese company. An intercultural environment allows job applicants to develop professional and personal abilities, very much appreciated by recruiters.
Before the trainees' departure, we provided them with a one month language and intercultural training. Then, we ensured personal follow-up all along their stay thanks to our local branch in Hanoi.
The MOBIL'Hanoi program ended in April 2016, since the return of the eleventh session of trainees. We hope to re-launch again this kind of mobility program soon, and continue offering other unemployed people a true professional opportunity !